We can't find the internet
Attempting to reconnect
Something went wrong!
Hang in there while we get back on track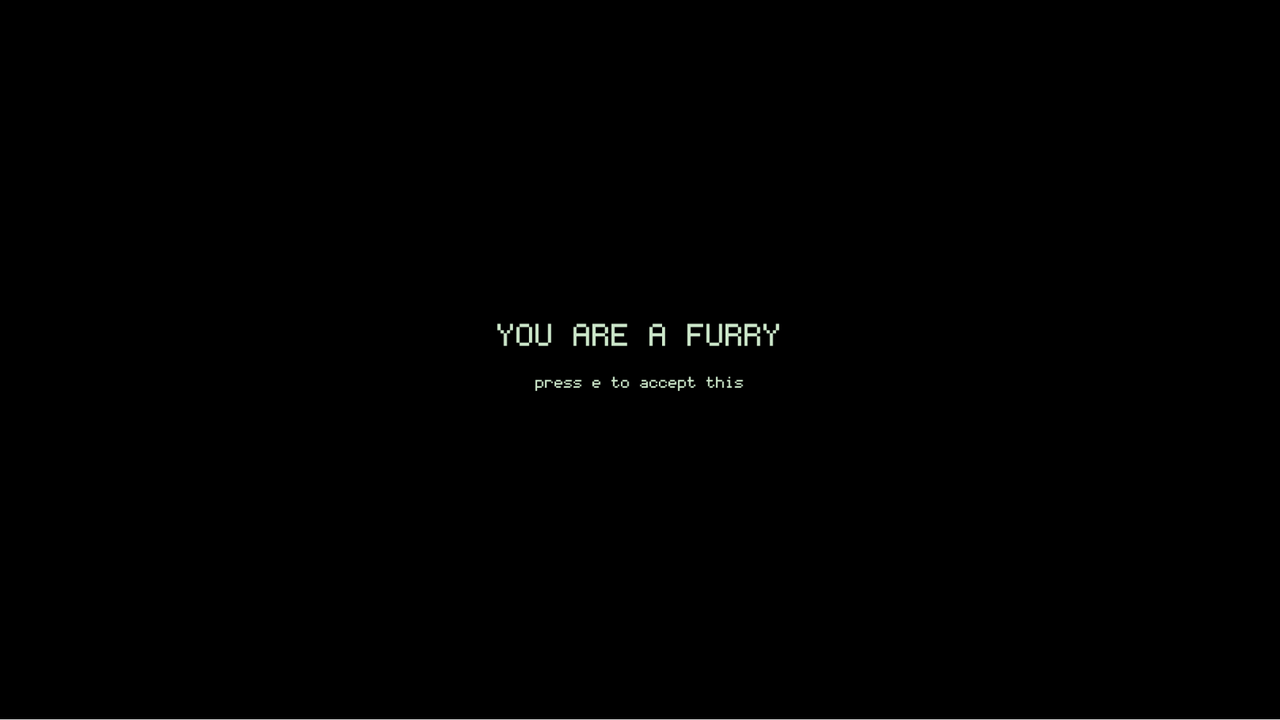 You're a Furry
by Gently, Please
Game information
Credits
no rainchecks
Description
YOU ARE A FURRY has been hailed by TIMES magazine as a "groundbreaking exposé of the degenerate psyche," probably. Enjoy pulse-pounding gameplay with blistering pace as you admire your anime doll collection! Have a mental breakdown in the shower! Shuffle slowly across your shitty apartment, slowly determining that you grew up to be a disappointment! You can do anything in YOU ARE A FURRY - except escape.
Controls
A and D - move
E - interact
Alt-F4 - duplicate items I mean quit