We can't find the internet
Attempting to reconnect
Something went wrong!
Hang in there while we get back on track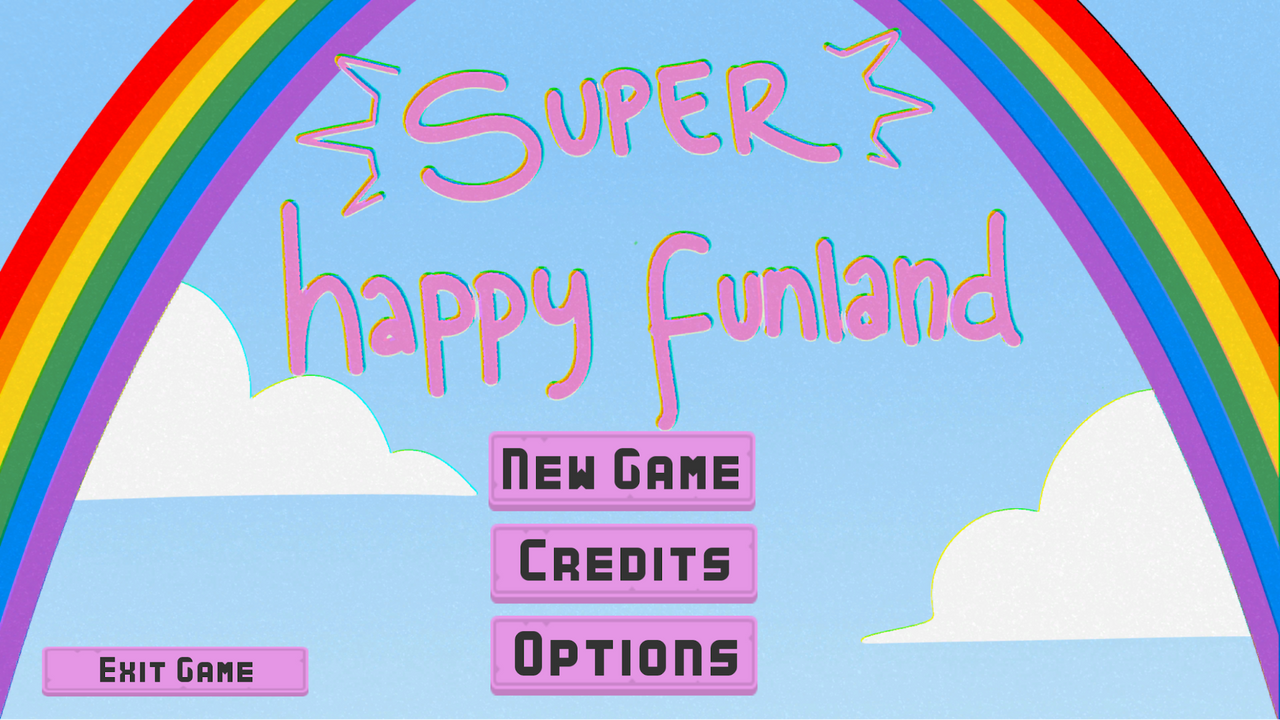 Super Happy Funland
by Bugs Intended
Game information
Game Information
Game Engine

Built with Unity Engine
Download Unavailable
Description
They say Princess Vivienne, ruler of Super Happy Funland, was gifted at birth with incredible healing magic. As a child, she would summon magical groups of bunnies to play with, and her laugh alone was able to heal those who were ill! She pushed back the corruption of the forest around her kingdom, and after hearing many such tales, you now seek her help.
Controls
WASD/Arrow Keys - Movement
LCTRL/RCTRL - Shoot
ESC - Pause
U/I/O - Cheats to teleport to levels 1, 2, and 3 respectively. (Use if bad)