We can't find the internet
Attempting to reconnect
Something went wrong!
Hang in there while we get back on track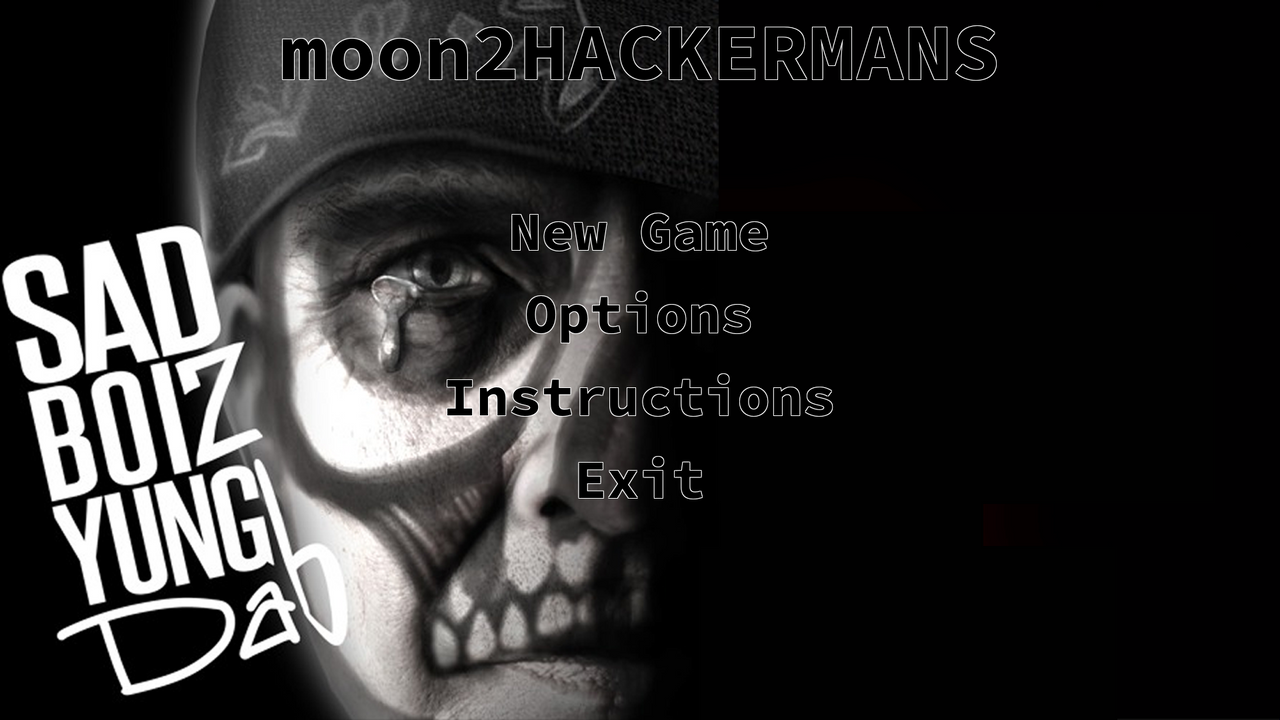 moon2HACKERMANS
by lehast22
Game information
Game Information
Game Engine

Built with Godot Engine
Download Unavailable
Description
typing of the Dead style game featuring subscriber emotes.
Controls
Type in the correct subscriber emote before it reaches the right side of the screen.
Watch your health at the top left.