We can't find the internet
Attempting to reconnect
Something went wrong!
Hang in there while we get back on track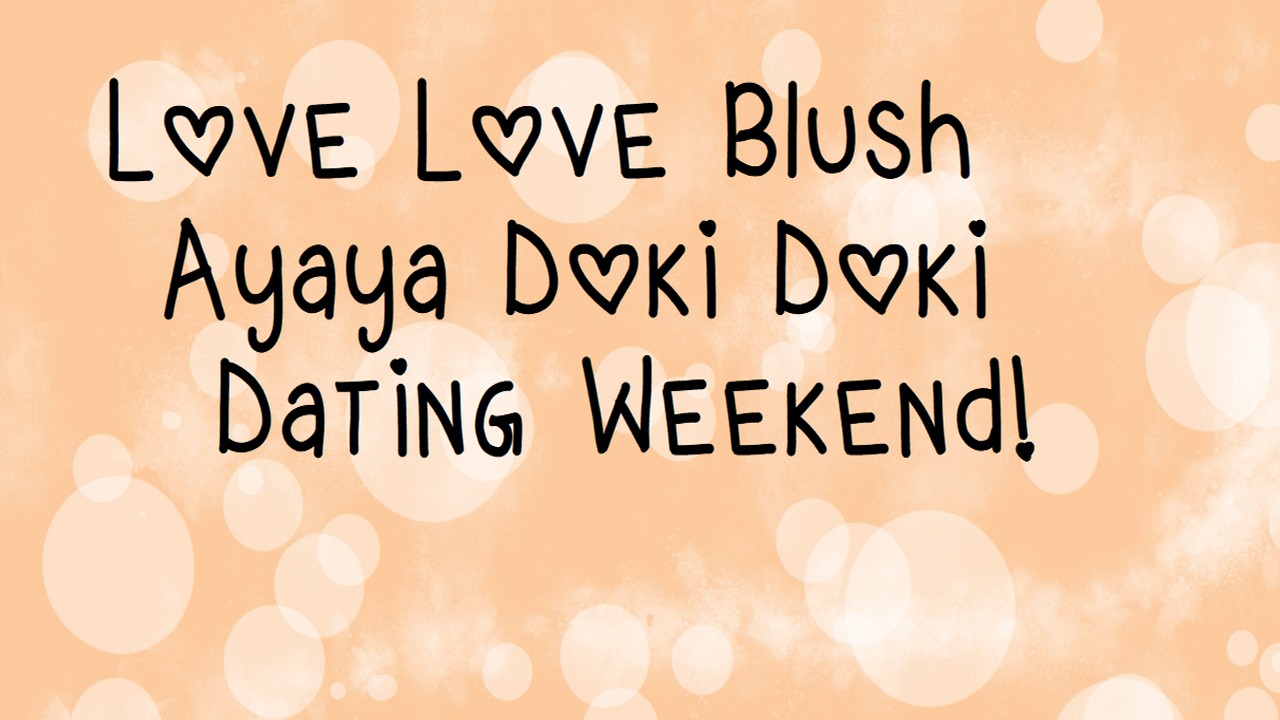 Love Love Blush Ayaya Doki Doki Dating Weekend!
by Cute Games AYAYA
Game information
Game Information
Game Engine

Built with Other

Time to Completion

Completed in 67 hours
Watch VOD
Download Unavailable
Description
Welcome to MitchCon! Home of gamers and weebs alike! You, an anime lover, decide to leave your house for once and attend. While you're there, you encounter two beautiful waifus! Will you be able to date the girl of your dreams?
Controls
Click on the text boxes to advance the story!