We can't find the internet
Attempting to reconnect
Something went wrong!
Hang in there while we get back on track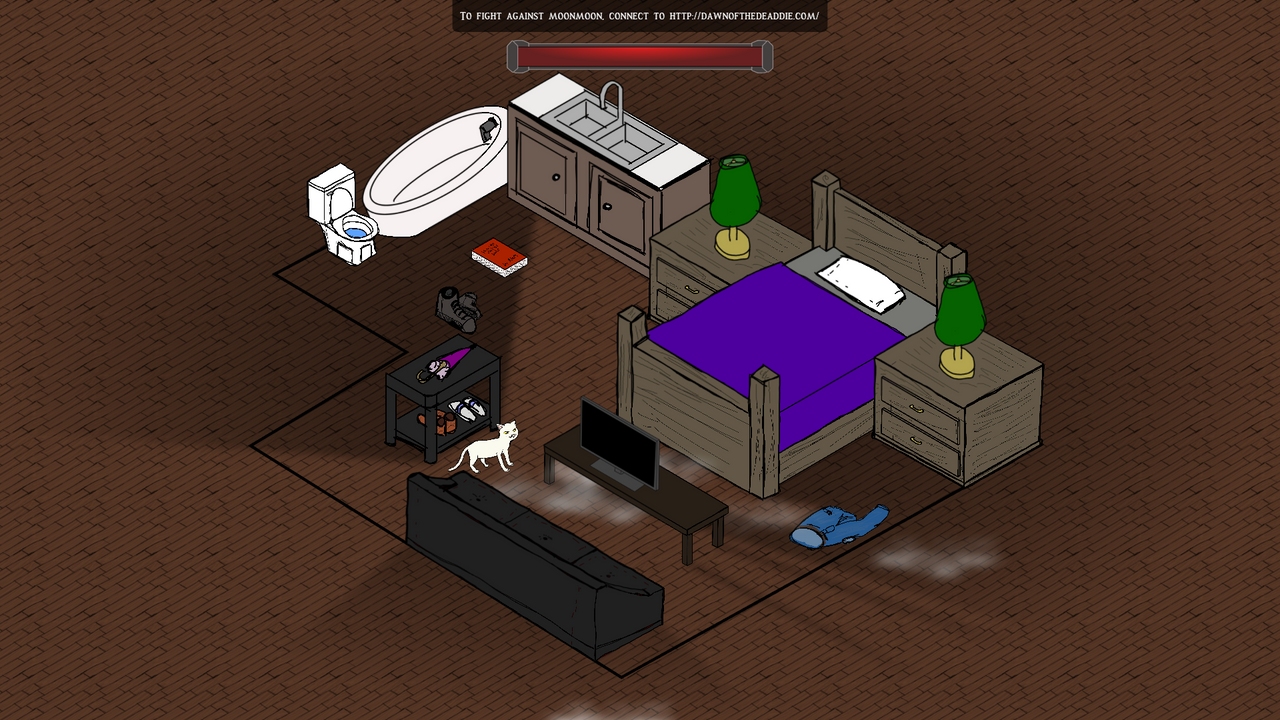 Dawn of the Deaddie
by Team Friends
Game information
Game Information
Game Engine

Built with JavaScript
Download Unavailable
Credits
Kuju

Liavre
Description
Protect The Idiot for 7 nights against increasingly large waves of realtime player controlled Moonrat zombies networked through twitch chat.
Controls
Move with WASD.
Attacks are left click, right click (hold down), Q, and E.
Dash is shift.

Attacks:
Left click is your swing attack.
Right click is flame breath.
Q is a knockback.
E is a big AOE damage and heal.

You will be fighting against the 3 moonrat types:
Tankrat, spitrat, and pouncerat.